Why Hayfield?
We've been family-owned for over 65 years. Together, our informed sales staff, experienced craftsmen and qualified service technicians offer high quality products and exceptional customer service before, during and after every sale.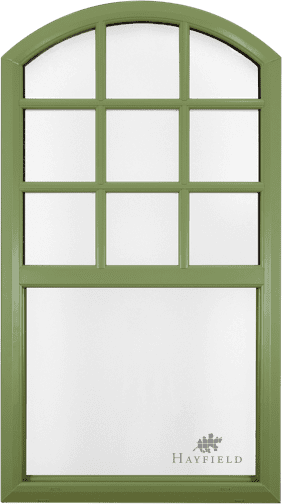 Performance Today & Tomorrow
Hayfield Limited Lifetime Warranty
Hayfield Window & Door offers a 20 year limited lifetime warranty for piece of mind.
Energy Efficiency Savings
Hayfield windows feature the most energy-efficient components. Offering high-performance options that can help cut utility bills and save you money.
Made in the USA
Manufactured in Minnesota by qualified, experienced craftsmen since 1951. Our team provides superior customer service before, during, and after each sale.
Extreme Season Protection
Hayfield Windows are built to endure the harsh weather conditions of the upper Midwest while creating comfort and efficiency all year long.
Our Customers Say
Hayfield is a product I can always count on for value, durability, and top-notch quality.
— Don Kelley, Scherer Bros Lumber
As a building contractor, I've used and installed nearly all of the major window manufacturers. The quality of Hayfield Windows are top notch and their excellent customer service makes Hayfield an easy choice.
— Jason Midby, Project Superintendent Ml Homes
I was impressed that your windows survived golf ball sized hail this week. The roof and siding was destroyed but the Windows are as good as the day they were installed.
— Ryan V., Satisfied Customer in Fort Atkinson Iowa
We Thrive on New Innovations & Quality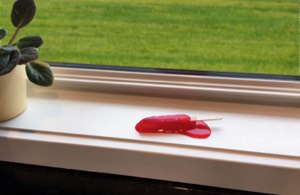 Since 1993
Spill-Proof Window Sills
Our unique vinyl jamb extensions are spill proof, kid proof, pet proof, and life proof.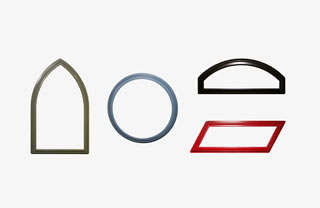 Since 2000
Painted Vinyl
We offer eight standard exterior paint colors on all windows, patio doors, and custom shapes to beautify your home.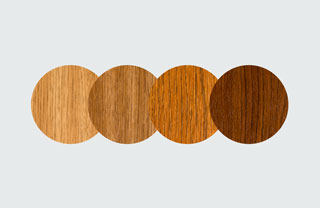 Since 2000
Woodgrain Vinyl
We offer four vinyl woodgrain interiors that provide the characteristics of wood with the durability of vinyl. No stain needed.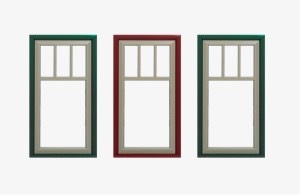 Sicne 2005
Matching Your Architecture
Optional built-in brickmold retains your home's architectural charm. All brickmold have snap-on covers for easy installation.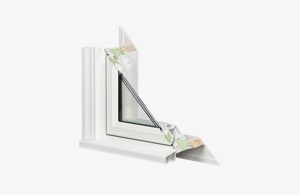 Since 2007
Multi Chamber Insulation
Adding foam insulation to the multi-chambered cavities make for the most energy efficient windows.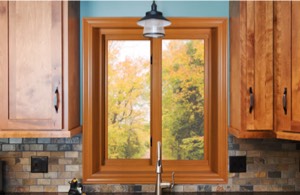 Since 2016
Stainable Vinyl
Our innovative new approach enables us to produce vinyl woodgrain windows that can be stained to match any decor, without the maintenance of wood.